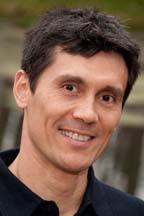 Stuart is a former winner of the  prestigious "IPPG Wedding Photographer of The Year"  he joins our team of photographers to provide brides with breathtaking wedding photography beginning January of 2015.  I have known Stuart for nearly 8 years and have worked with him on many projects associated with our local photography guild.  Stuart's work ethic, along with his skills for lighting, posing, and composition have always impressed me and I am looking forward to teaming him up with brides who are demanding the very best in wedding photography.
Stuart's path to telling wedding day stories took an unlikely path.  After nearly 14 years as a mechanical engineer, his skills as a photography offered him opportunities that enabled him to become a full time photographer. His most recent award, the "2014 IPPG Wedding Photographer of The Year" has certainly been the crowning moment in his professional photography career.
Stuart's approach to wedding photography coincides with the DeFabis tradition of telling the complete story of the wedding day.  Every detail, every moment, every emotion captured effortlessly.  I am looking forward to seeing the amazing images Stuart will provide brides in the coming year.