7  RED FLAGS WHEN HIRING A PROFESSIONAL WEDDING PHOTOGRAPHER
Hiring a professional wedding photographer is one of the most important decisions you will make when planning your nuptials.  Wedding cakes, floral arrangements, and reception decor fade with time, but your wedding images will last a lifetime.  To ensure you choose the right photographer,I have made a list of 7 RED FLAGS  that a photographer isn't right for you.
1) If photography isn't their full-time job, find yourself another wedding photographer. You want your photographer working on your images the Monday after your wedding, not going into a 9-5 job.  DeFabis photography delivers images and album layouts within 5 days of your wedding.
2) If you're interviewing a wedding photographer who doesn't have any reviews, run for the hills.  Do you really want your special day captured by someone with no customer testimonials? Perhaps they've only received bad reviews and are afraid to post their reviews online or have no customer reviews at all.  An experienced wedding photographer will have reviews on their website and google.  We have many reviews and happy brides.
3) If a photographer doesn't have at least 10 wedding albums for you to review, chances are good they haven't been in business very long.  Choose a wedding photographer with an extensive portfolio that proves his or her skill set.  Anyone can get one or two good images at a wedding, but to provide quality images from the pre-ceremony, ceremony, and reception is more difficult and should only be trusted to a professional wedding photographer with experience.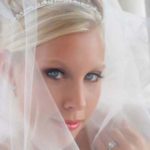 4)  Hire a local company! Photography companies with a 1-800 number are probably not in your area.  Several companies such as The Pros, Essence, George Street, and Bella, are all regional or national photography companies that hire local inexperienced photographers for about $50 per hour and keep the rest so why not just hire them directly and save money.   Getting your images will take longer as well because your are dealing with a middle man.
5) Anyone with a digital camera can technically call themselves a professional photographer. Make sure any candidates you interview have actual and extensive wedding experience with a variety of images from different venues in your area.  A professional wedding photographer with experience will usually have images from the venue you have selected.
6) A top-notch wedding photographer will offer backup staff and equipment. A professional photographer will bring numerous lenses and cameras to capture a wide range of bridal images. If your wedding photography candidate can't offer you backup staff and equipment, book with someone who can.
7) Ask potential candidates if they own their equipment or rent photography equipment on a case-by-case basis. Professional photographers should own a minimum of 3 cameras and a lens assortment that can capture wide angle shots as well as telephoto for up close images during your ceremony.
Paying attention to these seven warning signs will ensure you book a professional wedding photographer you can trust. Ask for testimonials, review their social media profiles (including comments on their social media accounts), and ask whether they guarantee their services.  A professional wedding photographer who stands behind their work will do everything in their power to ensure you are happy with their photography services.
A Professional Wedding Photographer That Exceed Expectations
Joe DeFabis and his associates are located in Indianapolis and have extensive wedding photography experience.   Mr DeFabis is a 3 time winner of the IPPG Indiana Wedding Photographer of The Year.  Brenda, who is an associate at DeFabis Photography has also won the wedding photographer of the year award in 2015.
With prices starting at $1399 you will have amazing wedding images and not spend a fortune on your wedding photography and your wedding photography will exceed your expectations.